Let us introduce you to the skilled staff here at Haydel Dermatology.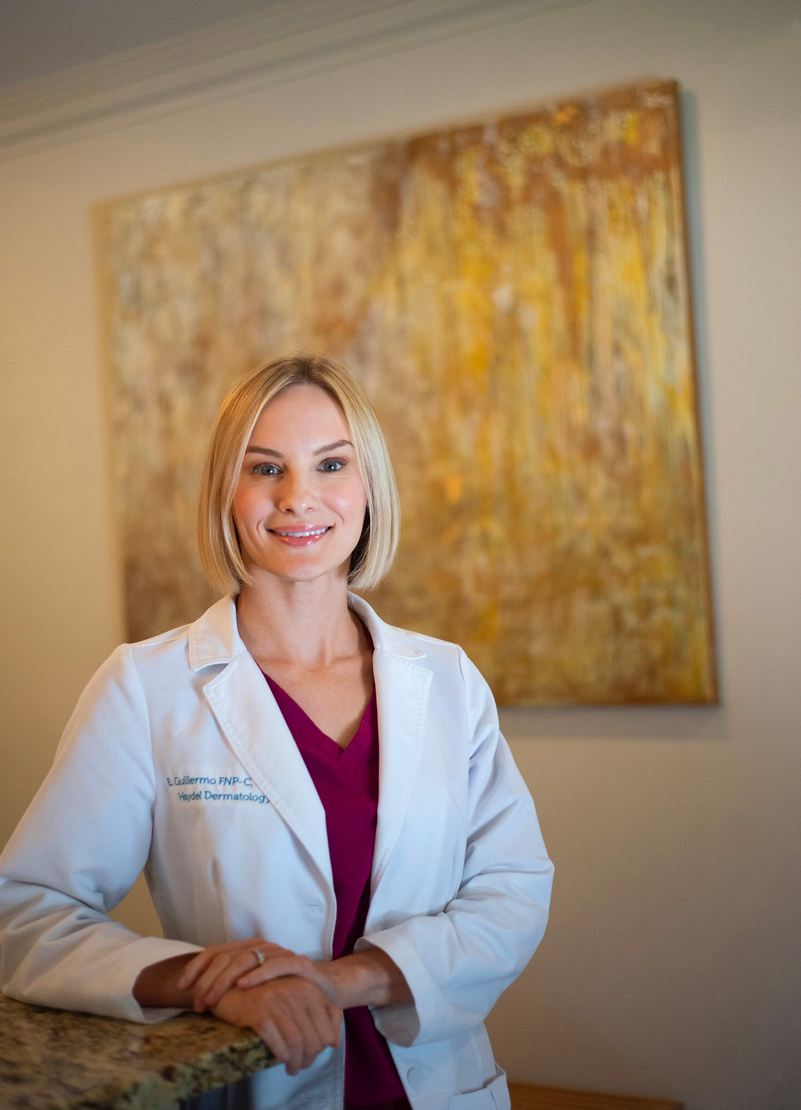 Erica Guillermo
Nurse Practitioner
Erica Guillermo is a 2000 graduate of Edward Douglas White Catholic High School. She obtained her Bachelor of Science in Nursing from Nicholls State University in 2004. After her schooling, Erica worked at Thibodaux Regional Medical Center in the Medical Surgical Unit, as well as at West Jefferson Medical Center and East Jefferson General Hospital. In 2008, Erica graduated from the University of South Alabama with her master's degree to be a family nurse practitioner. In 2009, she began her career working at a Family Health clinic. She has experience in caring for patients of all ages and managing multiple acute and chronic dermatologic conditions including acne, rosacea, warts, and eczema. Erica is also certified in injectables including BOTOX®, Xeomin, and Dysport.
She is board certified by the American Academy of Nurse Practitioners, and is a member of the Louisiana Academy of Nurse Practitioners.
"Since beginning my healthcare career over 10 years ago, I have worked in multiple specialty areas but have always had an interest in dermatology. I have struggled with my child's eczema and allergy issues over the past couple of years, and I believe this experience has allowed me to become a better healthcare provider. . ."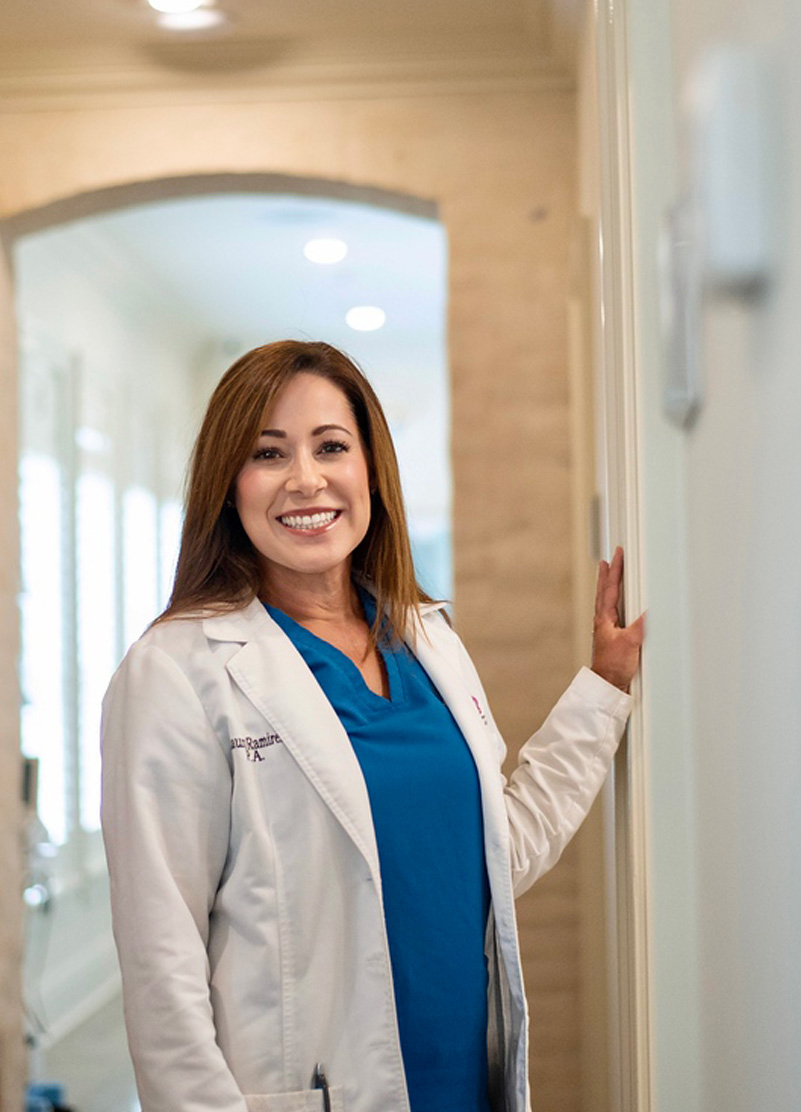 Laura Ramirez
Physician Assistant
Laura Ramirez brings 22 years of medical experience to Haydel Dermatology's practice. She received a Bachelor of Science degree in Physician Assistant studies from Hahnemann University in Philadelphia in 1997. Laura then worked as an OB/GYN Physician Assistant in Chabert Medical Center's Women's Clinic where she spent the next 20 years managing pre-natal care and all aspects of women's health. In 2016, Laura began working at Haydel Dermatology where she specializes in BioTe hormone replacement therapy for both men and women and general office dermatology.
Laura is a board certified Physician Assistant through the National Commission on Certification of Physician Assistants.
"Having treated women of all ages and helped them with hormone issues from menarche through menopause, I am excited to be a part of the BioTe network of providers – healing the body from the inside out. Balancing hormones = greater more youthful looking skin!"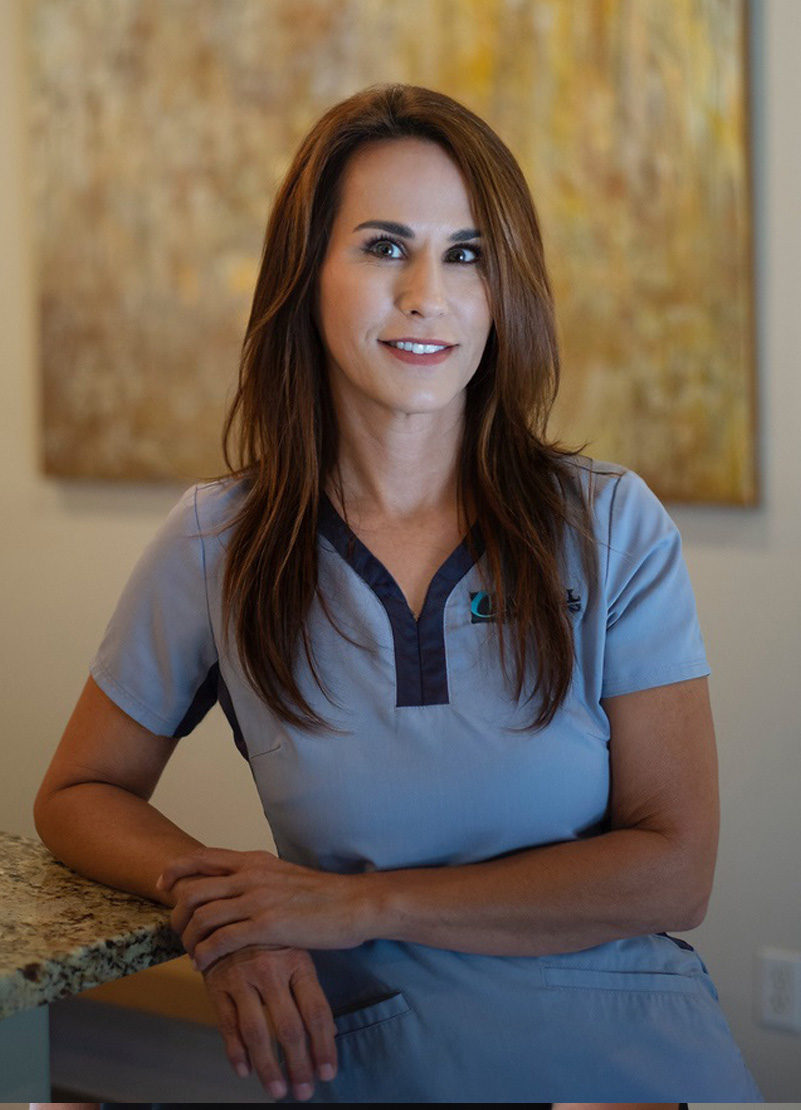 Dawn Falgoust
Dawn has been serving as the Practice Manager of Haydel Dermatology since 2010. Combined with her previous job she has 20-plus years of experience in a Dermatology Office which has given her the knowledge in overseeing the daily operations of a successful practice.  Her key role as Practice Manager is to manage all business and executive aspects of the practice, including patient and employee satisfaction.
In her spare time, Dawn loves spending time with her family.  She has two children and one grandchild.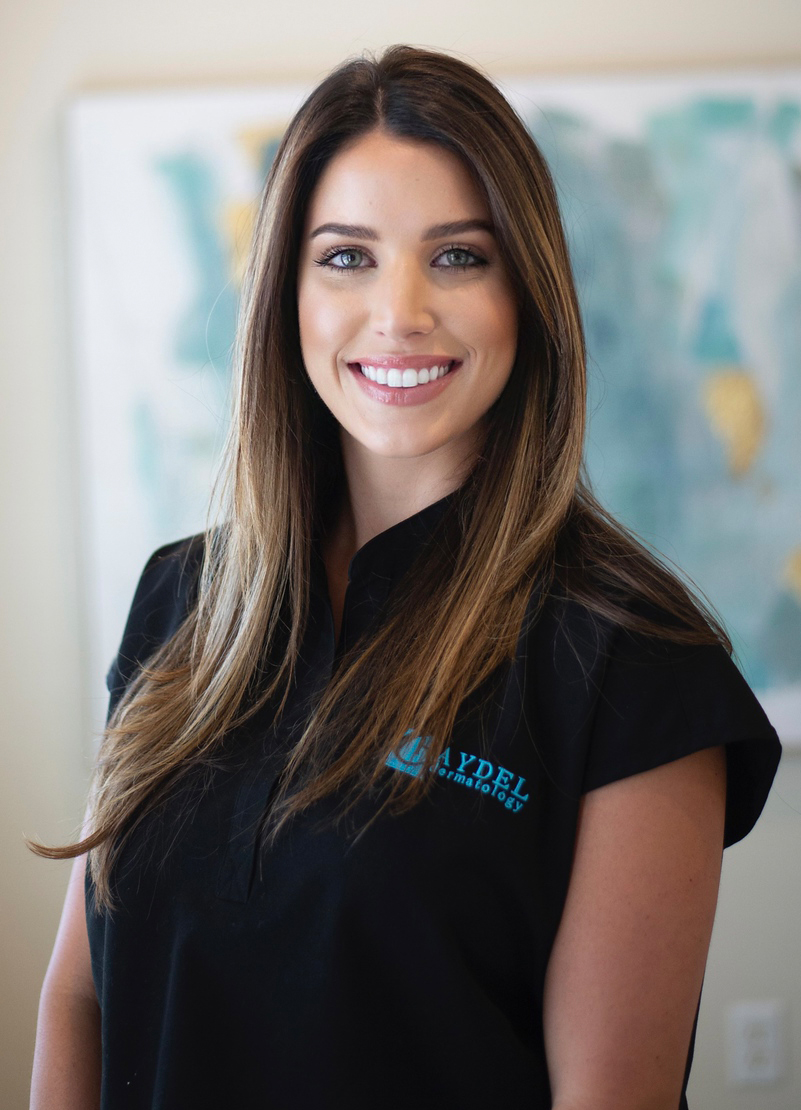 Jodi
Landry
Licensed Esthetician from the Louisiana State Board of Cosmetology
Certified Medical Laser Technician
Certified Coolsculpting Technician
Jodi joined our team as a Medical Aesthetician in 2014. Jodi attended Omega Institute of Cosmetology in 2013 and followed her passion ever since.
Jodi is a skincare expert with years of experience in facial rejuvenation and corrective treatments. Jodi has completed extensive training in advanced aesthetic treatments, corrective chemical peels, and laser treatments. Jodi has always been passionate about skincare after suffering from skin problems herself. She is devoted to finding the most effective technologies and treatments available to ensure the best possible results for her patients. She customizes her in-office treatments to address multiple skin concerns and educates patients on how to effectively care for their skin at home. Her goal is to provide immediate and long-term corrective solutions for all skin concerns.
 In her free time, Jodi loves doing makeup services, traveling, and spending time with family and friends.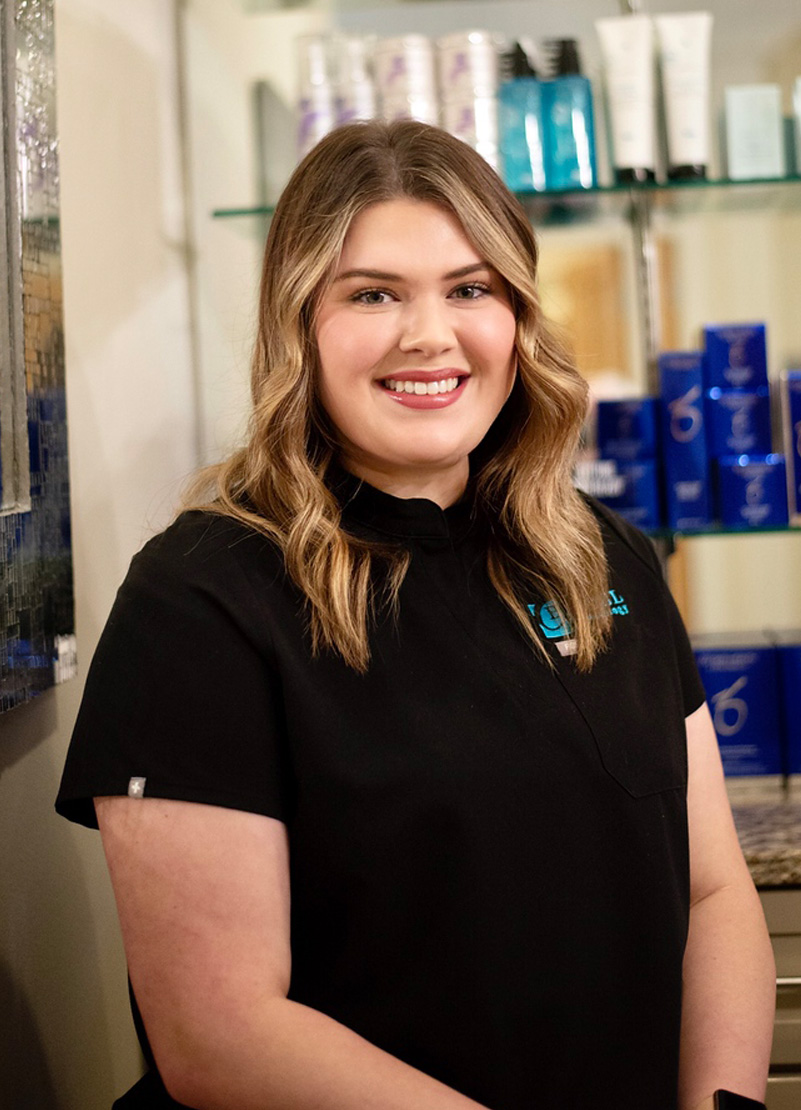 Taylor Acosta
Taylor is a licensed Aesthetician here at Haydel Dermatology. She graduated from Omega Institute of Cosmetology in 2016 and has been in the aesthetic industry ever since. She is passionate about achieving skin health with some of the most advanced in-office treatments and customized skin care regimens.
In Taylor's free time she enjoys going to concerts, traveling, and spending time with her husband and friends. She plans on having a family someday, but for now, she enjoys her fur baby, Lucy!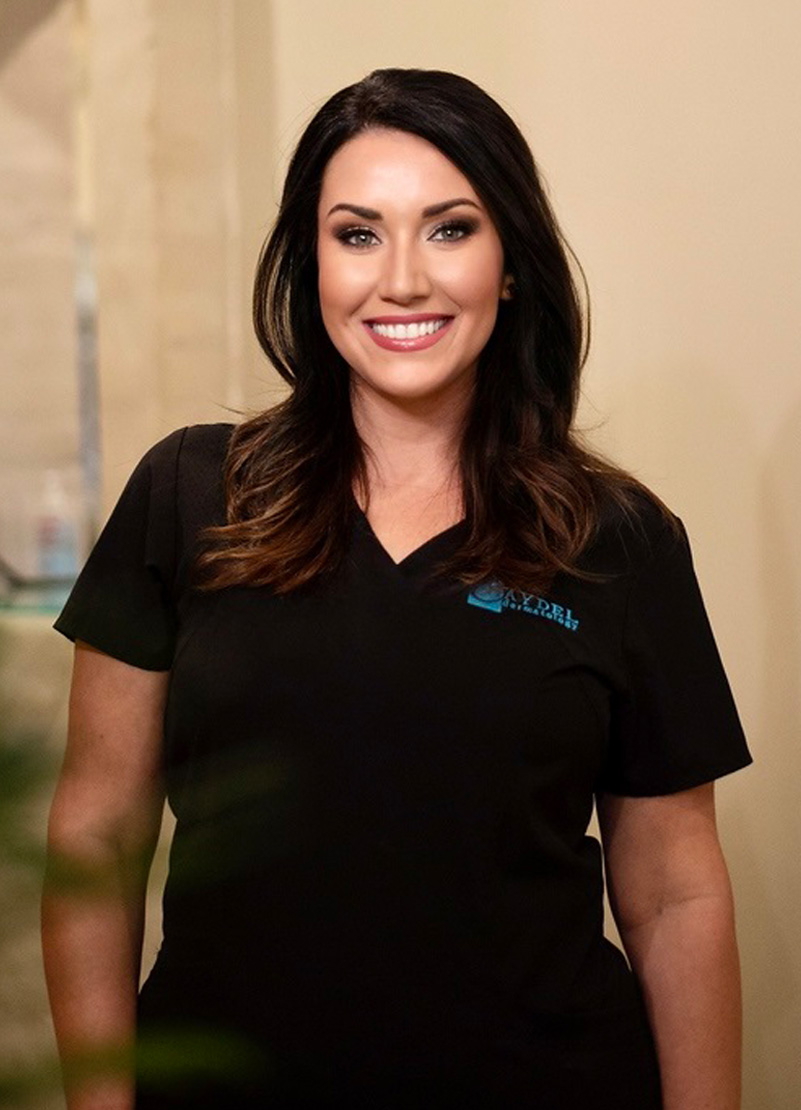 Mellisa Billiot
Certified Medical Laser Technician
Licensed Massage Therapist
Melissa has always has a passion for anything dealing with hair, skin or nails. Melissa joined our practice in 2007 as a massage therapist and not long after became a certified medical laser technician. Over the years Melissa has been fortunate enough to have worked in every area of our practice including Spa, front desk, laser technician, product sales, consultations, and assisting with our hormone replacement therapy. Melissa has had the opportunity to train and work with several different technologies from companies such as Sciton, Lumenis, BTL, Elme, and Iridex. Melissa has done multiple preceptorships with some of the countries leading cosmetic laser doctors and has completed over 1000 hours of continuing education.  Outside of the office Melissa enjoys spending time with her family and puppies. She has a strong passion for cooking and making sure everyone around her is fed and happy!
Dylan Scanlan
Lead Medical Assistant
Dylan has served as Lead Medical Assistant of Haydel Dermatology since 2010. With over 12 years of experience as a Medical Assistant, she has treated each of her patients with expert care and kindness. Dylan's key role is patient care. In addition to being the liaison between the medical assistants and the Practice Manager, Dylan is also responsible for ensuring the medical side of the practice runs smoothly,
Dylan is also a Coolsculpting Technician and a graduate of CoolSculpting University.  She is known for her customized treatment plans, resulting in high patient satisfaction. She has provided outstanding results by using a combination of CoolSculpting for permanent fat reduction.
On her time off she enjoys reality TV, shopping, traveling, TikTok and being a foodie. Dylan is married and has two children.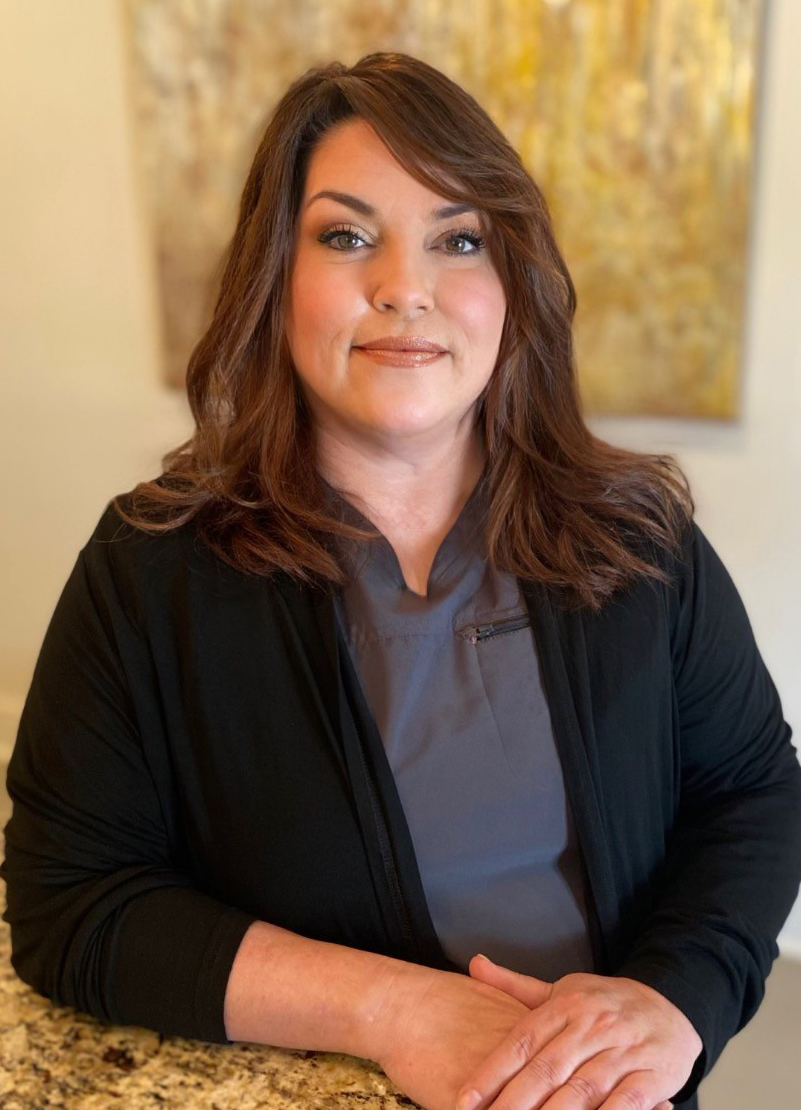 Denine Degruise
Insurance Coordinator/Receptionist
I have been fortunate to have worked in the medical field for the past 30 years. In my experience, I've been lucky to have worked in several specialties. However, Dermatology has been by far the most fascinating. The providers and staff at Haydel Dermatology are extremely dedicated to their patients in bringing out the best in each one. In short, they save, change, and enhance lives. I began years ago as a patient and now I am privileged to be able to work here.
Haydel Dermatology Medical
Assistants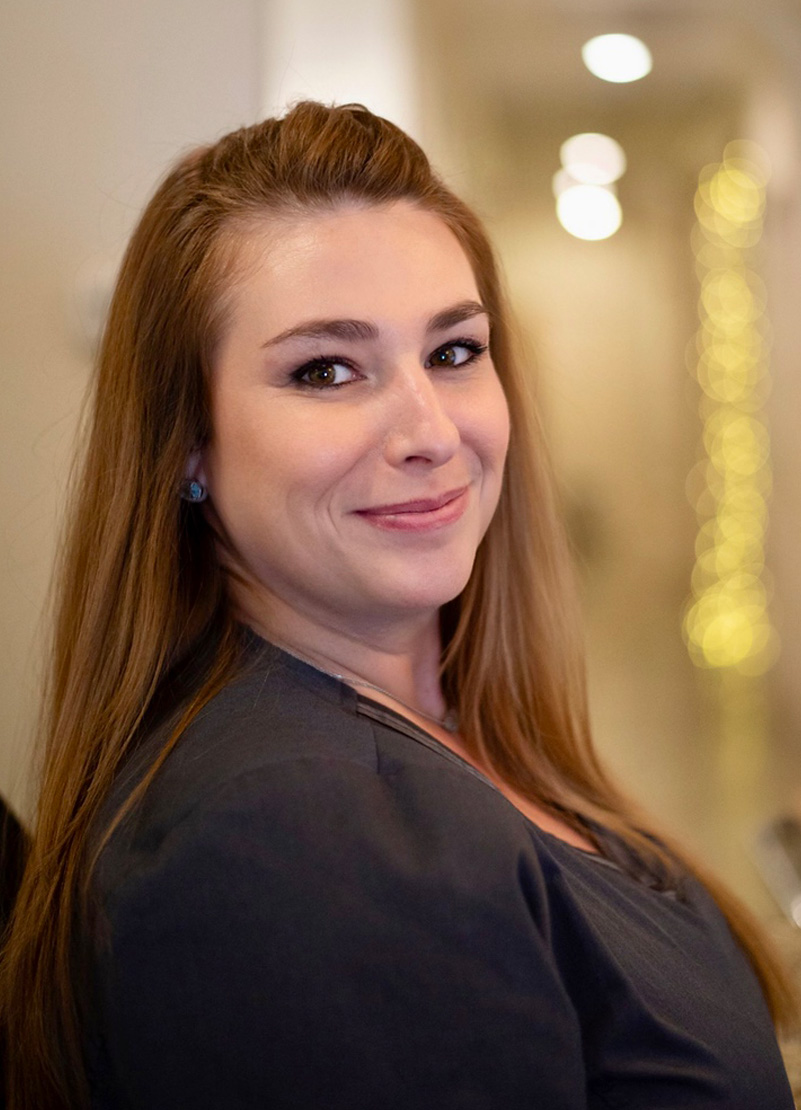 Caren Babin
Caren has worked for Haydel Dermatology as a Medical Assistant for 1 year, however, she has been in the medical field for 20 years. She received a BS in Social Sciences from Nicholls State University.
Caren is married to Dexter Babin, II.  The have 3 rescue dogs.  In her spare time, she enjoys cooking, gardening, and spoiling her dogs.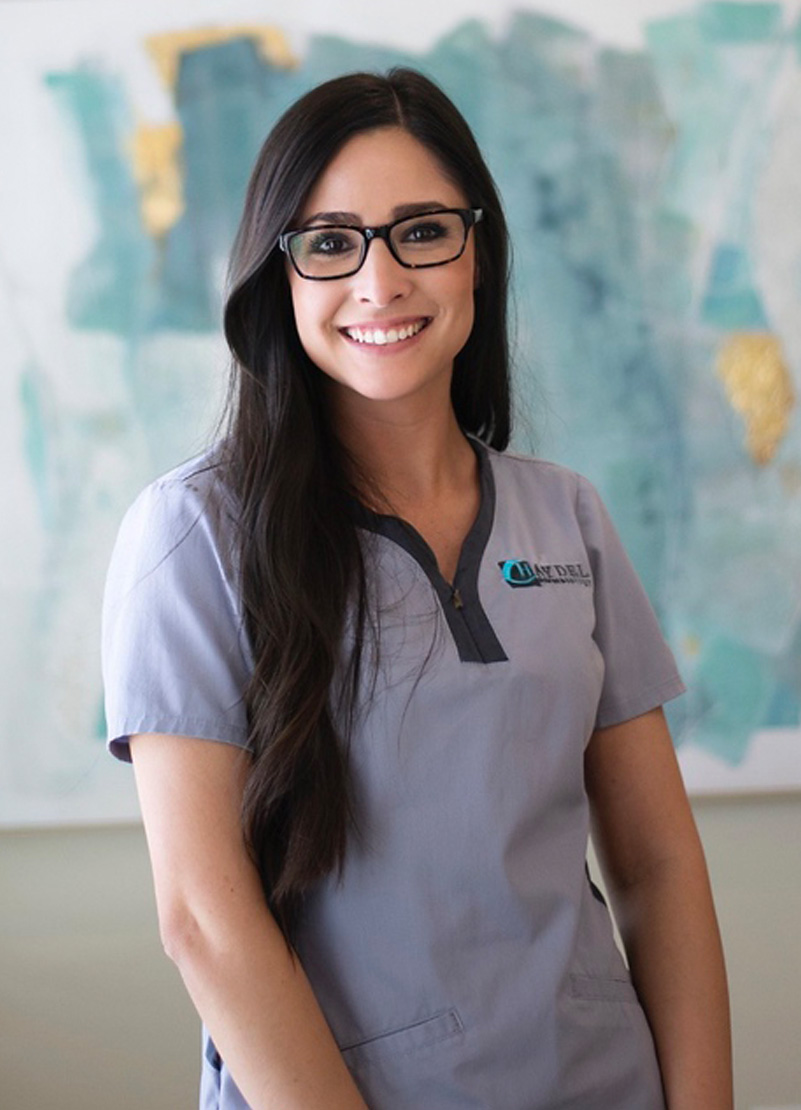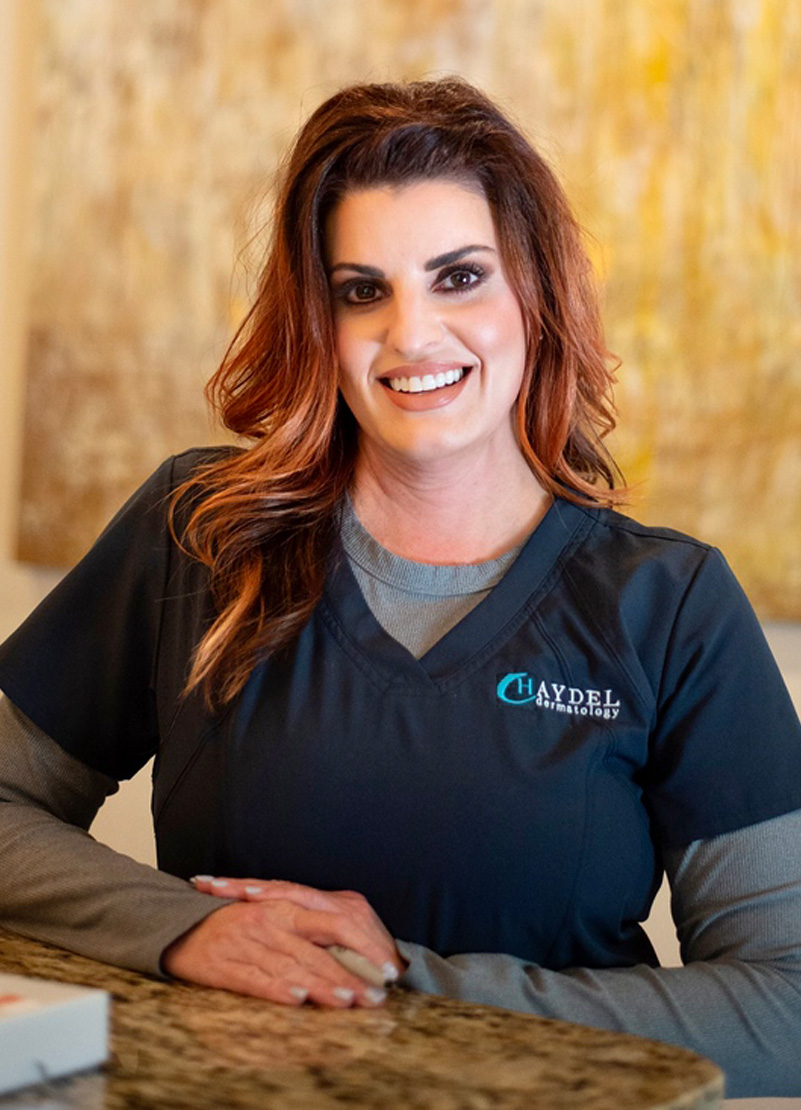 Haydel Dermatology
Receptionists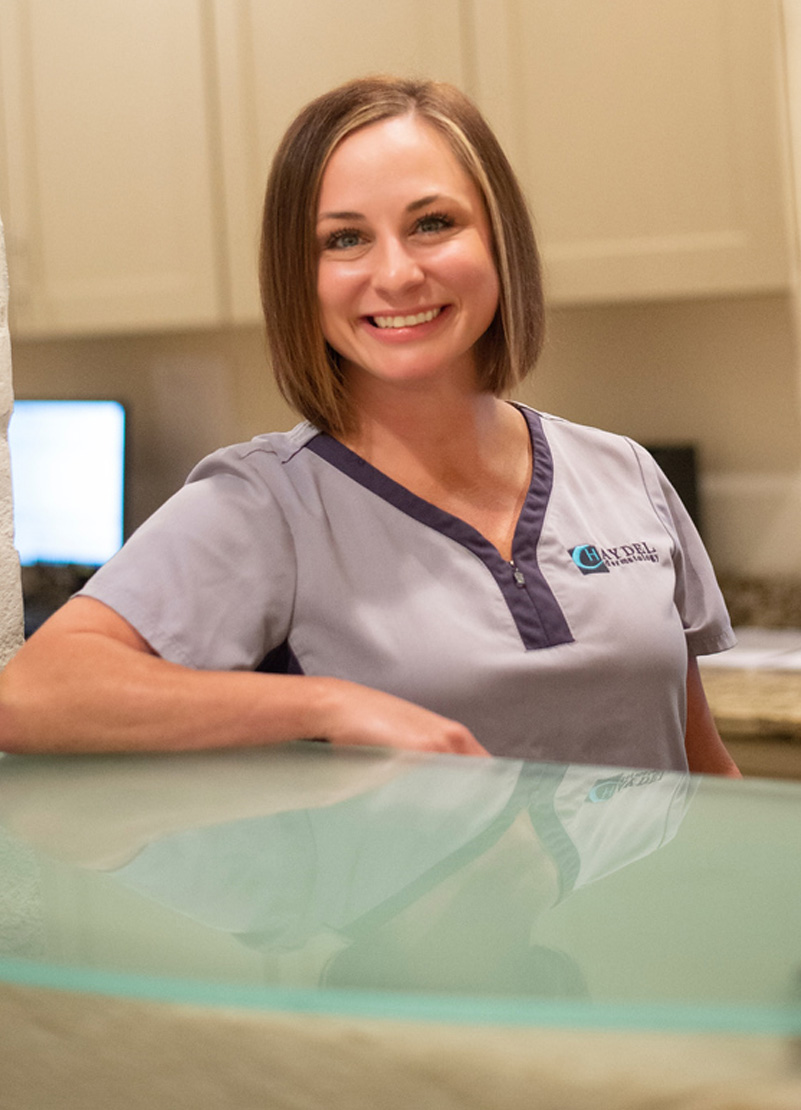 Kellie Bent
Kellie has been with our team for 13 years as a receptionist. Our patients enjoy seeing her familiar face when they visit our office. Kellie is very dependable and an amazing team player.
Kellie enjoys eating at different restaurants, drinking wine, listening to music, and hanging out with friends and family.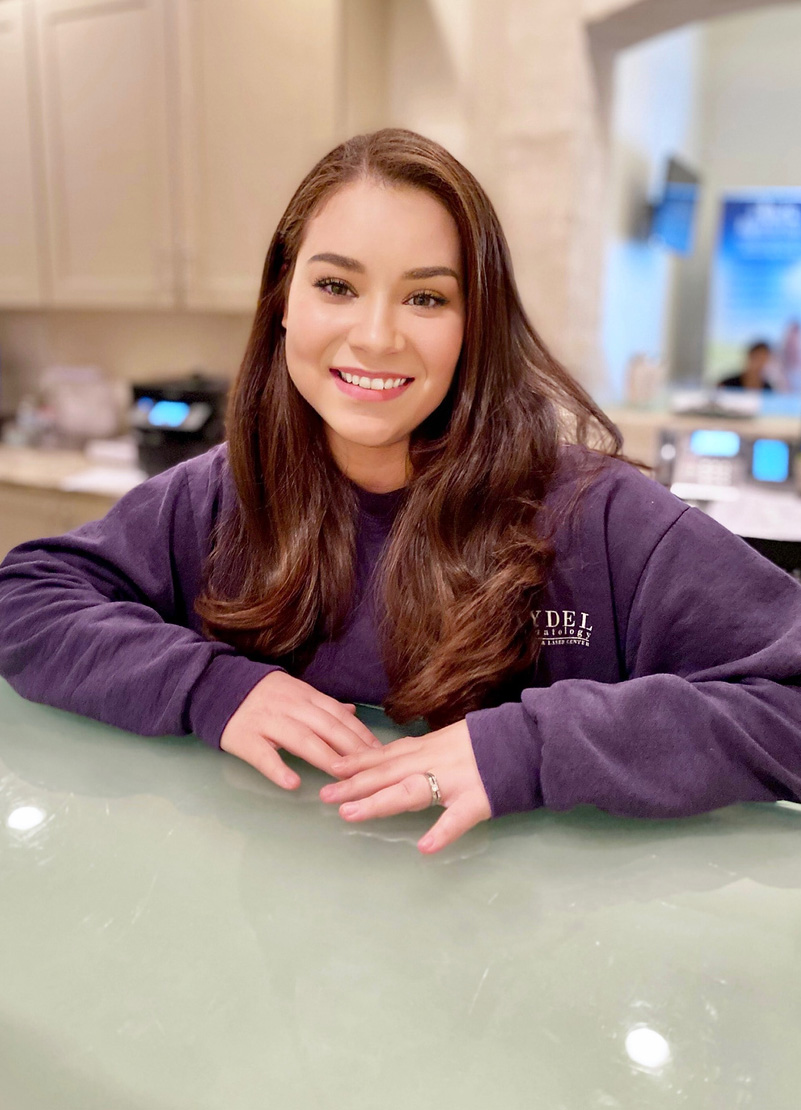 Chelsea Cable
You will see Chelsea's smiling face and friendly personality at our receptionist desk, but she originally started with us in 2020 as a medical assistant. She offers her talent and resourcefulness to both areas in our office when needed. She has been in the medical field for 7 years. Five of those years were spent in OB/GYN and the last two spent happily with us.
When not at the office, she dedicates most of her time to be with her husband and baby girl. She also enjoys time spent at her church, with friends or fishing.